Management
Anthony Smith, PhD
President and Founder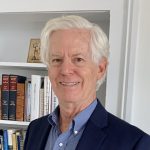 Anthony brings over 40 years' experience in energy efficiency, solar energy, and community economic development in Vermont, Pennsylvania, West Virginia and Virginia. He founded Secure Futures in 2004 as CEO and President and leads the company's innovation development and strategic partnerships. He served as founding first chairman of the Philadelphia Solar Energy Association; founding Executive Director of the Community Energy Development Corporation in Philadelphia; business consultant in creating the Vermont Energy Investment Corporation (which later formed the first energy efficiency utility in the country); Commodity Trading Advisor in energy futures; National Program Leader for USDA in Community-Based Entrepreneurial Development; and founding Executive Director of the Staunton Creative Community Fund, Inc.
He serves as a founding board member of the Virginia Renewable Energy Alliance (VA-REA). He served as co-director and associate professor of the Eastern Mennonite University MBA program from 2008 to 2015. He earned his Masters in Architecture from the University of Pennsylvania, and a PhD from the Wharton School of Management, University of Pennsylvania.
Ryan McAllister
Chief Executive Officer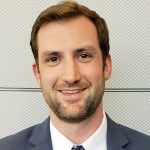 Ryan joined the company in June 2019 to take charge of sales outreach. Previously, he held positions with Sigora Solar and Bank of America. He earned a bachelor's degree from Penn State University and a master's degree in economics from the University of London.
Maggie Davison
Chief Operating Officer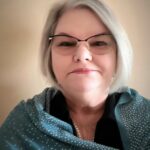 Maggie joined the Secure Futures team in 2015 as an Administrative Officer. She was promoted to COO in August 2017. She manages day-to-day operations, contract administration and human resources. Maggie brings 25 years of experience in business administration, accounting, and human resources with telecommunications, highway construction, and retail businesses as well as four years of solar industry contract administration. Maggie earned her BA in Business and Organizational Development from Eastern Mennonite University in Harrisonburg, VA and her MBA with non-profit specialization from Marylhurst University in Portland, OR.
R. Macon Rich
Chief Financial Officer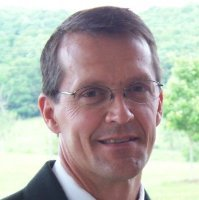 Macon provides leadership in the area of financial analysis and management for Secure Futures' solar projects and for Secure Futures as a corporate entity. He brings considerable experience in family-owned business development, credit analysis for Dominion Bank, financial management as a former Financial Director for a home healthcare agency, and production and logistics experience in the Staunton, VA with Gannett Company and Target. He received his MBA in Finance from Duke University.
---
Partners
Matt Ferguson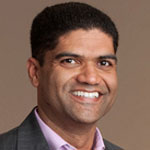 Matt Ferguson is the founder and director of a new venture, Project Seastar, a catalyst of solutions rooted in autonomy that improve community and organizational effectiveness. Prior to Project Seastar, Matt served as counsel at Kilpatrick Townsend & Stockton, where his project finance and transaction experience included tax equity structuring, the issuance or redemption of financial instruments such as facility industrial revenue bonds and cross-border aircraft leases, initial public offering advisory, tax planning and business development structuring, merger and acquisition counsel and master limited partnership and real estate investment trust formation. Matt's public affairs activities included initiatives and policy related to hybrid distributed energy resources finance, such as microgrid finance, comprehensive tax reform and economic development strategies combining public and private finance. He was also the architect of the underwriting standard that utilities and financial institutions use to ascertain renewable energy project reliability and risk management.
Prior to joining Kilpatrick Townsend, Matt was a Principal with CohnReznick, the 10th largest accounting, tax and advisory firm in the United States. At CohnReznick, he established the successful Renewable Energy Practice and served as its National Practice Leader. During that tenure he structured and closed tax equity transactions that generated energy from biomass, geothermal, solar and wind resources. In addition, he structured transactions that were capitalized or enhanced with public finance including new markets tax credits, credit enhancements and loan guarantees. Before CohnReznick, Matt served as Director and General Tax Counsel for United Parcel Service (UPS) and was responsible for initiating UPS's energy strategy including executing investment transactions in renewable energy, coordinating energy efficiency facility upgrades and green building development, creating energy-related products and mitigating business risk related. He closed over $1 billion of commitment in various alternative investments.
Eric Hurlocker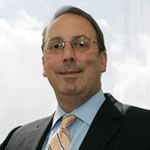 Eric Hurlocker is a principal at GreenHurlocker, PLC in Richmond, where he has practiced since July 2012. With over twenty years of experience in practicing and advising clients in the areas of energy law, commercial transactions and general corporate work, Eric brings a legal perspective to Secure Futures, LLC. Eric works closely with renewable energy development companies and has appeared on behalf of clients before the Virginia State Corporation Commission. He is a former partner in the Richmond, Virginia offices of Williams Mullen and former senior in-house corporate and energy attorney at PPL Corporation in Allentown, Pennsylvania, and at Virginia Power in Richmond, Virginia
Johann Zimmermann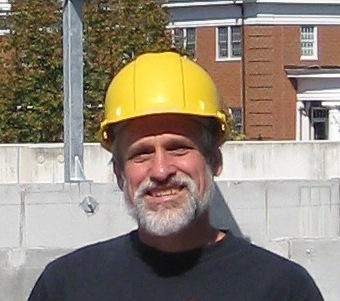 Johann is a principal and Structural Engineer at JZ Engineering, a company that provides structural engineering services for underserved and marginalized communities. He has worked and volunteered in the field of international development for over 20 years, providing his skills and talents to organizations such as the Mennonite Central Committee, Mennonite Disaster Service, Manna Inc., and Habitat for Humanity. Johann holds a B.A.Sc. in civil and structural engineering from Cornell University.
---
Supporters
Thank you to our supporters, co-investors and lenders.