Sep 22, 2017
Secure Futures Solar expands Capacity to Meet Demand for Solar Power in Virginia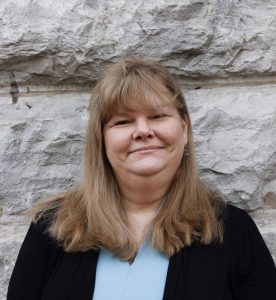 On September 1st, 2017 Secure Futures Solar promoted its Administrative Officer, Maggie M. Davison, to the position of Chief Operating Officer. In this new position, Davison oversees and manages finance, administration and human resources for the company.
Expanding its management team will help Secure Futures Solar continue to strengthen its capacity to make solar power more affordable for colleges and universities, hospitals, governments and businesses in Virginia.
"We are enthusiastic about expanding Secure Futures' role in the sustainable growth of Virginia's solar economy and are fortunate that Maggie is joining our executive team to help make this happen." said Dr. Tony Smith, CEO of Secure Futures.  "She brings tremendous knowledge, experience,  and commitment, and I know that our many business operations will continue to flourish under her direction."
The announcement by Secure Futures reflects a national trend to promote women to leadership positions – a decision that makes companies more profitable. Numerous studies and reports show companies with women in top-quartile leadership positions perform significantly better than those with no women in the top ranks.
"With a dynamic solar market in Virginia, we are continuously innovating our business model and approaches to developing customer­driven solutions," said Davison. "I am thrilled to have the opportunity to work with Secure Futures' senior leadership in this new role."
Ms. Davison is one of more than 26,000 women working in the booming U.S. solar industry.
Maggie joined Secure Futures in June 2015 as Administrative Officer. She brings 25 years of experience in business administration, accounting, and human resources with telecommunications, highway construction and retail businesses.  Davison earned her Bachelor's degree in Business and Organizational Development from Eastern Mennonite University in Harrisonburg, VA. She received an MBA from Marylhurst University in Portland, OR.
About Secure Futures, LLC
As a market and policy leader, Secure Futures builds, owns, manages and funds affordable US made Resilient Solar Solutions® for public purpose entities.   Headquartered in Staunton, VA, and with offices in Tysons, VA, the company combines state-of–the-art solar technology with an innovative business model to make commercial-scale solar readily affordable in Virginia, helping customers to realize the economic, environmental, and community benefits of solar energy.