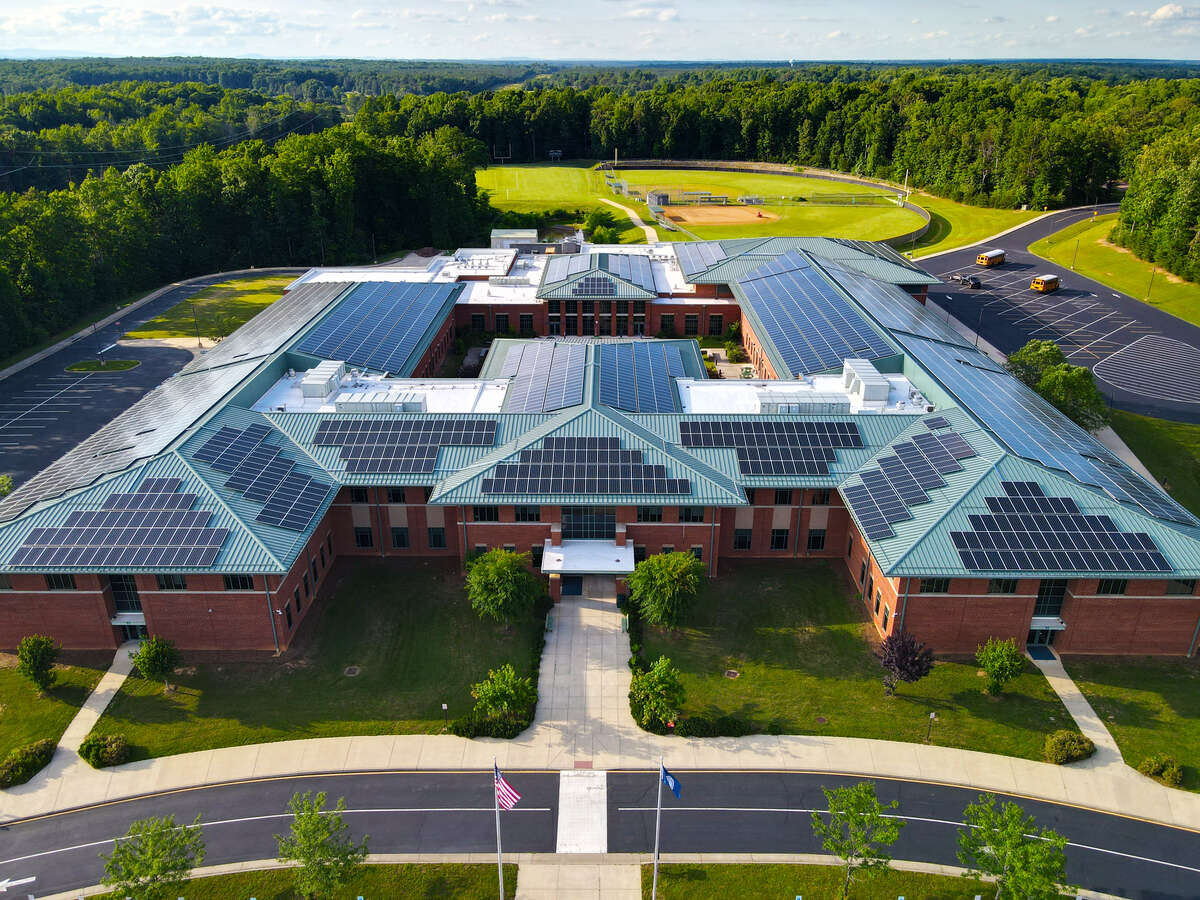 Resilient Solar + Roof Restoration®
Resilient Solar + Roof Restoration®
One of the biggest challenges for schools, hospitals and other businesses and organizations that want to go solar on site is that their roof is not solar ready. The roof surface may need repairs before it can hold solar arrays. Or the roof may be scheduled for replacement in the next few years, requiring the solar panels, racking and other equipment to be moved and replaced at that time, adding significant cost to a solar project.
Fortunately, Secure Solar Futures now offers a solution: solar panels with roof restoration. For qualified roofs requiring repairs or facing replacement in the near future, we apply a high-quality liquid-applied membrane (LAM) that can extend the life of a roof by decades. And to prove it, we back up all roof restoration work with a warranty for the full period.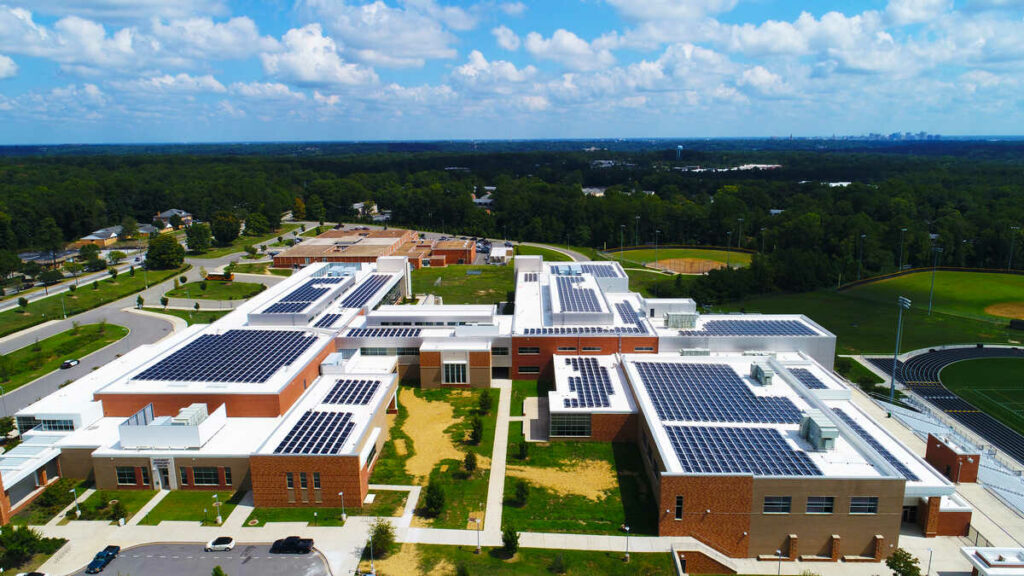 Our unique Resilient Solar + Roof Restoration® offering provides a 20- or 25-year solar Power Purchase Agreement or Solar Self-Generation Agreement® combined with a roof restoration carrying a warranty that also lasts 20 or 25 years. Combining these two services makes more of our customers' roofs ready to host solar panels, which in turn, gives our customers the ability to get started with solar more quickly and to install more solar panels on their roofs.
If your roof qualifies, restoration offers several key benefits over replacing a complete roof or even damaged sections of a roof:
| Roof Replacement | Roof Restoration |
| --- | --- |
| Tear-off of existing damaged roof sections or complete roof requires removal, haul-off and disposal of removed materials | No tear-off and little or no waste, as existing roof material remains in place while liquid-applied membrane goes over it |
| Possible temporary closure of buildings or floors in between removal of old roof and installation of new roof or because of fumes or smells from application of hot roofing materials | No disruption to building operations, as roof restoration can be applied while facilities enjoy normal use, protected by their existing roof and free of fumes or smells |
| A major renovation project that can take months to complete | A focused maintenance project that can be completed in days or weeks |
| So expensive that many schools have put off necessary roof work for years, awaiting capital budget funds | So affordable that the total cost of a roof restoration can be included in the payments of a solar power service agreement |
| Adds waste to landfills, contributing to negative environmental impacts | Avoids waste, making it eco-friendly |
Is Roof Restoration as Good As Roof Replacement?
It's clear that roof restoration is faster, cheaper, less disruptive and better for the environment than roof replacement. But is restoring your existing roof as durable or reliable as replacing roof materials?
Yes, but only if you use a high-quality roof restoration system. Cheap coatings can lead to disappointment.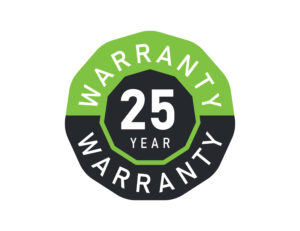 Secure Solar Futures is able to offer a 25-year warranty on our roof replacements, done before installing solar power systems, because we use the best roof restoration system available. Our advanced liquid-applied membrane, a silicone formulation, offers key advantages over commonly used roof coating products:
Proven technology — Silicone has been used in roofing solutions for more than 50 years
Long warranty of 25 years
No primer required, no complicated mixing — material is single component
Flexibility in application methods — can be rolled or sprayed
Moisture curing, fast dry time
Easy to repair by applying more of the same silicone material
Monolithic system means troublesome seams are no longer a factor or concern
Cured silicone is inorganic and resists UV rays
Cured silicone is not affected by ponding water — other materials are compromised by prolonged exposure to ponding water and the organic materials that it collects
Light color offers high reflectivity — reduces Urban Heat Island Effect
A viable option over many substrates of roofing materials previously used on roof – TPO, PVC, EPDM, Metal, Mod-Bit, and others.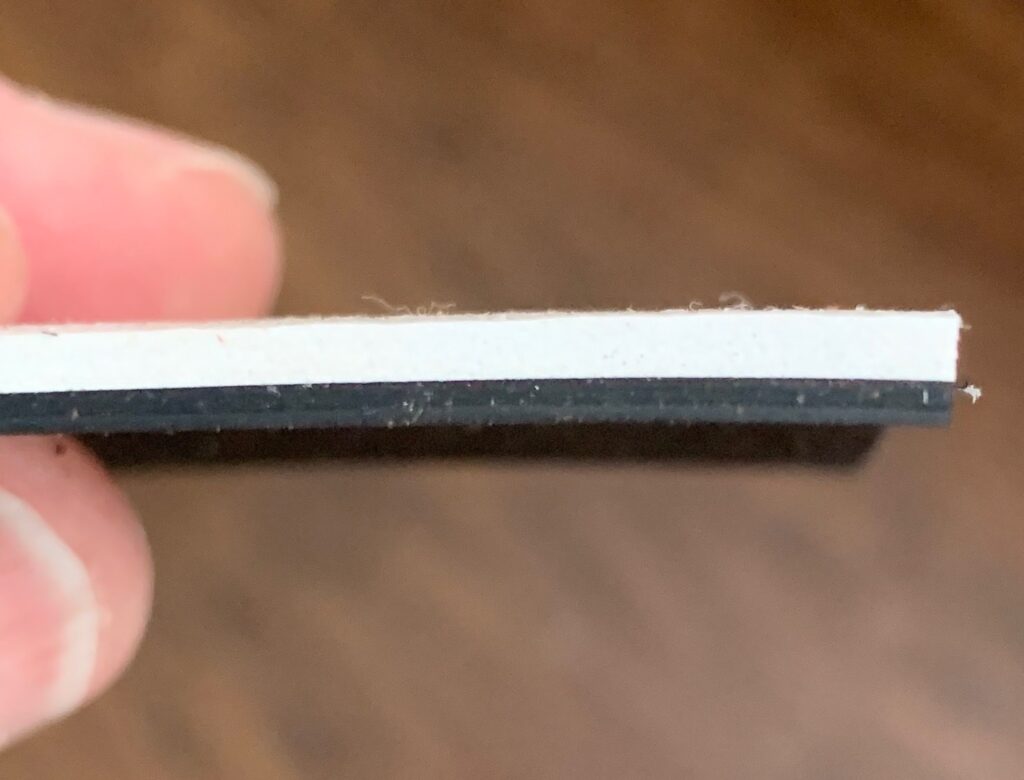 And since we merge all costs for roof restoration into the service fee structure of the solar project agreement, our customers can enjoy the benefits of a restored roof without the capital costs of conventional roof repairs or a full roof replacement.
Contact us to find out if your buildings are eligible to move roof repairs from capital to operating budgets by going solar.
Sample Projects
A curriculum that evolves with the sun in Augusta

3.7 MEGAWATTS

Solar panels on campus have helped Augusta County's schools integrate clean energy into their curricula through the Throwing Solar Shade® program.

Read More

Roof restoration makes more buildings solar ready

2.5 megawatts

Covering half their power demand with solar and getting roofs restored at the same time will save $16.8 million from avoided costs for roof replacements and lower electric bills over the next 35 years.

Read More