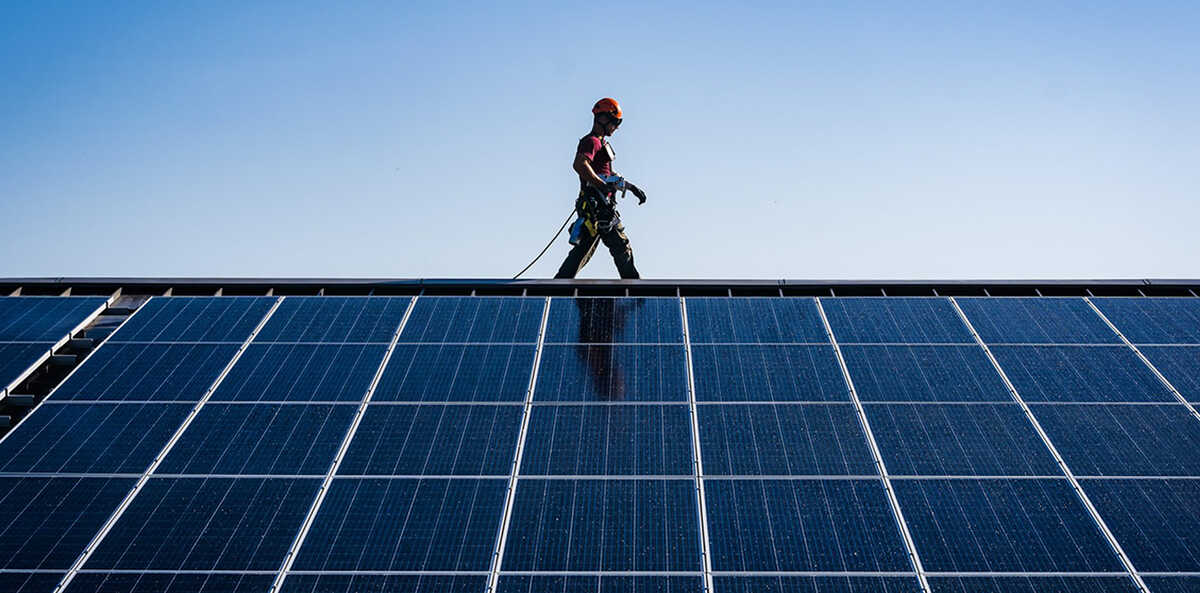 Solar Power
Powering us all to a more sustainable life
Solar generates positive change by integrating solar power, capital management, education, community engagement and more. Consider on-site solar to reach your sustainability goals and show community leadership. Investing first in energy efficiency addresses your least-cost alternative to reducing your environmental impact. Locking in a low price for solar power now for the next two decades or more is a smart way to make your energy cost more predictable, taking some of the guesswork out of budgeting.
See what makes Secure Solar Futures an industry leader in making solar power affordable:
Power Purchase Agreement (PPA)
Power Purchase Agreements (PPA), service agreement or solar lease Secure Solar Futures can help you avoid the high upfront cost of purchasing your own equipment, making solar power affordable. Each need and client can be a little different, so we take the time to understand where your organization fits best.
Solar Self-Generated Agreement (Solar SGA®)
Solar Self-Generation Agreement (Solar SGA®) is our proprietary alternative to a Power Purchase Agreement for customers located in utility territories that disallow PPAs. The Solar SGA® is a performance-based agreement to monetize the federal Solar Investment Tax Credit and pass the savings along to our customers, even if they are public schools, non-profit colleges or other non-taxable entities that are unable to use the tax credit in their own right.
Solar Investment Tax Credit (Solar ITC)
The Solar Investment Tax Credit (ITC) was significantly increased with the Inflation Reduction Act of 2022. For projects up to 1 MW (AC), many of which fit the profile for net-metered rooftop solar solutions, such as on public schools, it provides for an automatic 30% ITC, plus adders for domestic content and energy communities. These ITC adders build towards Secure Solar Futures' longstanding history and commitment to building solar projects with American-made equipment and investing in SV VA and WV coalfield communities.
Right-Sizing Solar™
When it comes to solar, more is often better. But not always. Sometimes a school, hospital or business can actually save more money by installing fewer solar panels. For customers whose incumbent electric utility levies a demand charge on top of their base power rate, we undertake additional analysis to optimize the solar peak demand contribution, which we call Right-Sizing Solar™. Once we correlate your power usage patterns with your all-in electricity rate, we can estimate a size for your solar power system to maximize your savings.
Resilient Solar + Roof Renovation™
Our unique Resilient Solar + Roof Restoration® offering provides a 20- or 25-year solar Power Purchase Agreement or Solar Self-Generation Agreement® combined with a roof restoration carrying a warranty that also lasts 20 or 25 years. Combining these two services makes more of our customers' roofs ready to host solar panels, which in turn, gives our customers the ability to get started with solar more quickly and to install more solar panels on their roofs.
Sample Projects
A path to a greener delivery of logistics

4.2 Megawatts

Producing solar energy on site helps reduce the amount of power purchased from the local electric utility, especially at times when energy demand is highest.

Read More

Leading The Next Generation to Renewable Energy

7 Megawatts

Going solar will save Virginia's second-largest school system more than $14.3 million in energy costs over 25 years and provide students with hands-on learning opportunities.

Read More