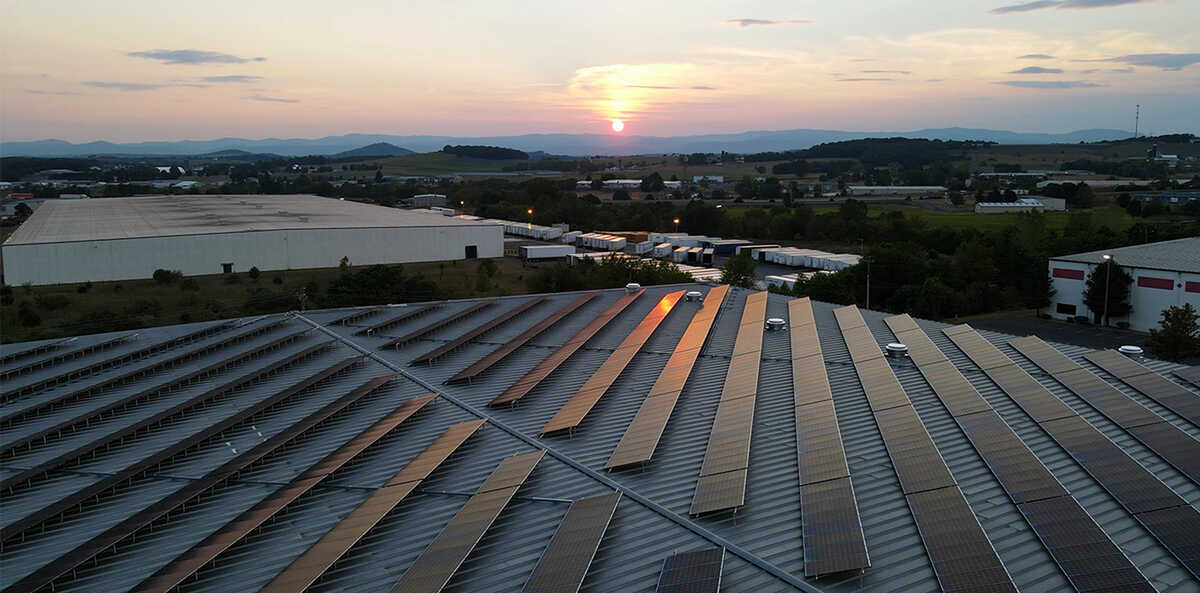 Our Guiding Star
Mission
We use the power of innovation and partnerships to accelerate the transition to clean, affordable solar electricity, build stronger, more resilient organizations, and engage people and communities working to create a healthier world.
---
Vision
Creating more generative organizations, economies and communities as the foundation for a more secure solar future.
---
Values
As innovators and educators, we help clients harness ideas and ideals for more secure solar futures, innovation, and community engagement alongside energy resiliency, price stability, and cost reduction to unlock economic, environmental, and community potential for the public good.
---
History
2023
Successfully spearheaded West Virginia SB 544 (sponsored by Sen. Ben Queen), which increased the solar PPA cap from 500 kW to 1 MW in West Virginia.
Contracted with the Virginia Community College System (VCCS) for Solar PPAs.
Announced the Coalfield Solar Fund in partnership with Intuit and the National Energy Education Development Project (NEED) to offer up to $5 million in grants to public schools and community colleges that sign solar PPAs in coalfield regions of West Virginia and Southwest Virginia.
2022
Launched new branding initiative including adding "Solar" to our company name and sharing our story and mission with a wider audience.
Executed 8 MW solar PPA with Prince William County Schools, the second largest school division in Virginia.
Established the first Virginia Youth Solar Apprenticeship program in partnership with GOT Electric, K-12 schools in Wise and Lee Counties, and Mountain Empire Community College.
2021
Spearheaded successful campaign in West Virginia to pass House Bill 3310 (sponsored by Del. Moore Capito), making West Virginia the 29th state to legalize Power Purchase Agreements (PPAs) that allow customers to get on-site solar power with no upfront capital cost.
Collaborated with the Science Museum of Virginia to publish results of research on the urban heat island effect as experienced in the city of Richmond, VA.
2020
Arranged for high school students from the Throwing Solar Shade® educational program to present research findings to a national audience as part of the Solar Decathlon sponsored by the U.S. Department of Energy.
Started the Securing Solar for Southwest Virginia initiative to plant and cultivate an economically sustainable solar power industry in the coalfield region.
Successfully spearheaded Virginia SB 1420 (patroned by Senator John Edwards) to legalize solar PPAs for non-jurisdictional customers (e.g., public schools) in territories served by Appalachian Power and Old Dominion Electric Cooperative.
Launched Resilient Solar + Roof Restoration® offering to help schools and other customers perform backlogged repairs to their roofs as part of a solar power installation without the need for the usual capital expense on roofing work.
2019
Launched Throwing Solar Shade® in partnership with the National Energy Education Development Project (NEED), the Science Museum of Virginia, and Virginia Commonwealth University to offer hands-on solar power and science education to students at two public school divisions, Richmond and Augusta County.
Launched Solar Bond™ crowdfunding program.
Executed solar PPA with City of Richmond Public Schools for 3 MW solar on 10 buildings, the largest solar public school PPA to date.
Honored as "Best for The World 2019 Environment" by B-Lab.
2018
Held the first Solar Barn Raising in the state of Pennsylvania at the Mennonite Central Committee Material Resources Center in Ephrata, PA.
Awarded grant from the U.S. Department of Energy Sunshot program to develop innovative "solar barn raising" to lower rooftop solar costs and enhance workforce development.
Worked with the Community Foundation for a Greater Richmond to launch the RVA Solar Fund, a program offering grant funding to help public schools and non-profit organizations in Central Virginia go solar.
Honored as "Best for The World 2018 Environment" by B-Lab.
2017
Executed Solar Self Generation Agreement® with Carilion New River Valley Medical Center for the first VA hospital with a 1 MW solar tracker, complete with solar sheep for vegetation management.
Successfully spearheaded VA SB 1226 (patroned by Senator John Edwards) creating FOIA exemption for solar service agreements.
Certification by B-Lab as a B-Corp, "a designation that a business is meeting high standards of verified performance, accountability, and transparency on factors from employee benefits and charitable giving to supply chain practices and input materials."
2016
Successfully sought an exemption from Virginia state sales taxes for solar power equipment.
Held the first Solar Barn Raising in Virginia at the Gift and Thrift retail store in Harrisonburg.
Successfully spearheaded Virginia SB 743 (patroned by Senator Frank Wagner) for sales tax exemption for solar projects and to designate the Virginia Department of Mines Minerals and Energy as the "state certifying authority" for solar.
2015
Reorganized the Virginia Renewable Energy Association (VA-REA) and served as a founding board member of the organization.
Recognized by the regional chapter for Maryland and Virginia of the Solar Energy Industries Association (now known as CHESSA) as Solar Innovator for creating the Solar Self Generation Agreement (an alternative to a power purchase agreement) to assist even more citizens to acquire solar power.
Successfully spearheaded Virginia SB 763 (patroned by Senator John Edwards) to legalize crowdfunding in Virginia to help finance solar projects
2014
Successfully spearheaded Virginia SB 418 (patroned by Senator Emmett Hanger) to grant a statewide exemption from local taxes for solar power equipment.
2013
Successfully spearheaded Virginia SB 1023 (patroned by Senator John Edwards) to establish a PPA Pilot Program in territory served by Dominion Energy Virginia.
Developed and implemented Solar Self Generation Agreement (Solar SGA®) in two utility territories (Dominon and Harrisonburg Electric Commission) as a work-around solar service agreement for utility territories that disallow solar PPAs.
2012
Partnered with the Virginia Chapter of the Sierra Club to form the Virginia Distributed Solar Alliance (VA-DSA) to advocate for public policy on the statewide level to make rooftop solar power more affordable at both residential and commercial-scale.
2011
Received two cease-and-desist letters from Dominion for the W&L solar array, that led the company to pursue state legislation to remove barriers to solar.
Launched the largest solar array in Virginia (444 kW) as of 2011 at Washington & Lee University (W&L) in Lexington, VA. Financed through a solar PPA, the system included a parking deck canopy with all U.S. steel and American-made equipment.
2010
Helped the Harrisonburg Electric Commission develop its first program for net energy metering to allow its customers to sell extra solar power they produced to the electrical grid at a fair rate.
Launched the largest solar array in Virginia as of 2010 (104 kW) and the first solar PPA in Virginia at Eastern Mennonite University in Harrisonburg, VA.