Secure Futures, LLC, brings well rounded expertise for project development and deployment through proud association with the following firms.
Engineering, Procurement & Contracting (EPC)

Since 1994, Aurora Energy has provided renewable energy services and equipment to businesses, government agencies and individuals throughout the Mid-Atlantic states. Aurora is a locally owned and operated company in Howard County, MD. Aurora Energy's Professional Engineer and NABCEP PV Installation Professionals are experienced in the design and installation of solar photovoltaic systems, solar thermal systems and energy performance data monitoring systems. Aurora installed solar arrays for Secure Futures at several locations of Ablemarle County, VA public schools.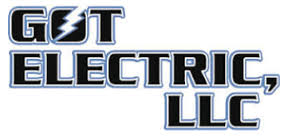 Got Electric, LLC brings 50 years of solar installation experience and has installed more than 20 megawatts of solar power capacity in the Mid-Atlantic region. For Secure Futures, Got Electric installed the solar array on a canopy over a parking deck at Washington and Lee University, as well as solar roof mounts on Monticello High School, Sutherland Middle School, and Baker-Butler Elementary School.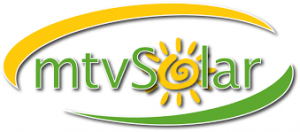 MTVSolar installations run the full spectrum, with residential, commercial, and municipal. Along with West Virginia, MTV is licensed in MD, VA, and PA, with installations reaching from Chambersburg, PA, to Williamson, WV on the Kentucky border. For Secure Futures, MTV completed installations for Albemarle High School, Greer Elementary School, and Brownsville Elementary School.

Sun Tribe Solar is a Virginia-based solar engineering, procurement and contracting company, focusing on projects for commercial and government customers. Sun Tribe Solar provided engineering, project management and construction management services for Secure Futures on our solar project for Carilion New River Valley Medical Center.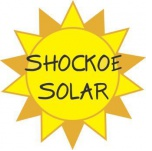 Shockoe Solar brings a decade of experience to projects ranging from small scale solar applications to large commercial installations. Shockoe Solar installed Secure Futures 205 kW solar array on the University of Richmond.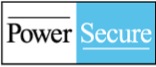 PowerSecure Solar is a North Carolina-based sustainable energy company offering solar energy products and services for large industrial, commercial, and utility-scale installations across the country. Through its subsidiary Southern Energy Management, Power Secure installed solar arrays for Secure Futures at Eastern Mennonite University and at the Washington and Lee University School of Law.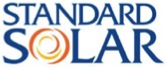 Since 2004, Standard Solar has been the proven leader in solar energy financing, design and installation for commercial businesses, government agencies, educational institutions, utility, agriculture and residential customers alike. Standard Solar installed the carport solar canopy at Washington and Lee University for Secure Futures.
Professional Services

Brown, Edwards & Company is a regional accounting and business consulting firm formed in 1967 through the merger of the accounting firms of Fred P. Edwards Company and C. A. Brown & Company, whose histories date back to the 1920's. Today, the firm has 24 partners, 18 directors, and over 170 associates, with offices located throughout Western Virginia and West Virginia. Each of their service areas offers complete accounting, assurance, tax, and management advisory services to clients. Brown, Edwards, & Company provides information technology consulting, business valuation services, and an array of consulting and business support services.

GreeneHurlocker, PLC, located in Richmond, Virginia, was founded in 2012 by Brian R. Greene and Eric W. Hurlocker, who together have nearly 40 years of experience practicing law. The firm provides a broad range of litigation, energy law, administrative/regulatory law, and corporate services. The firm represents clients before state and local agencies, state commissions, the Federal Energy Regulatory Commission, and state and federal courts in Virginia, Maryland, and Washington, D.C., and around the United States.

Hunton & Williams represents developers, investors, lenders, contractors and other industry participants in connection with solar projects throughout the United States from the east coast to the Pacific islands. Hunton & Williams advises clients on the development, construction and operation of solar projects, including financing, off-take arrangements, tax and equity structuring, regulatory issues and renewable attributes transactions. Hunton & Williams brings full complement of tax, regulatory, project development, commercial arrangements and financing experience to host site photovoltaic facilities and wholesale photovoltaic and thermal solar projects. Hunton & Williams is active in all facets of solar project development, and have a nationally renowned practice in structuring solar transactions to optimize Section 48 investment tax credits and state incentive programs for solar energy projects.

Providing businesses with the expertise and knowledge to advise in the use of accounting, tax preparation, year-end payroll, monthly bookkeeping and software products such as QuickBooks. Kris has extensive training and experience in technology and accounting, putting a powerful tool at your disposal.
Financing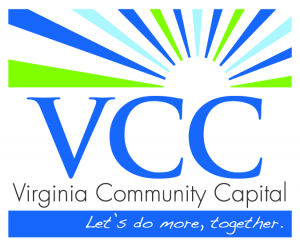 Virginia Community Capital is a Certified B Corporation with a mission to support housing and community development ventures, increase jobs, and build sustainable communities by offering flexible financial products and advisory services.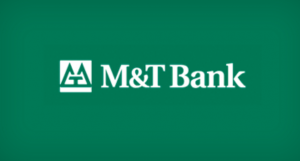 The Manufacturers and Traders Trust Company (M&T) is the seventeenth largest commercial bank holding company in the United States. Based in Buffalo New York, M&T has been in operation since 1856. M&T Bank serves as the key investor in Secure Futures' 205 kW project at the University of Richmond.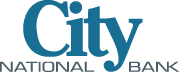 City National Bank is a company built on rich tradition. For over 125 years, City National Bank has provided quality financial services to the communities we serve.

Park View Federal Credit Union partners with its members, as owners, to achieve and maintain financial stability throughout life stages by providing excellent personalized service, sound financial products and innovative solution. Park View Federal Credit Union is a thriving, member-centered financial cooperative empowering individuals, businesses and partner organizations to cultivate financial stability and growth.