Aug 04, 2015
Clean Power Plan Can Energize Virginia's New Dynamic Economy
Statement in response to the EPA's Clean Power Plan, the final rules which were announced by President Obama on August 3rd, 2015:
August 3rd was an exciting day for Virginia, with the President's unveiling the Clean Power Plan, one of the tremendous opportunities we have to create a more dynamic Virginia economy and power our state using renewable energy. Today, Virginia is nearly 80% to meeting its CPP target. With investments in renewable energy and energy efficiency, Virginia can move towards compliance with this rule, while spurring job growth, attracting and retaining businesses, and protecting our local economies.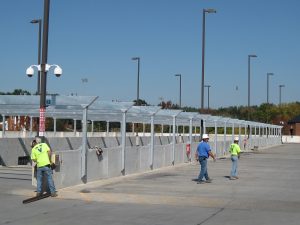 Solar energy is the fastest growing industry in the U.S. – driving job creation and capital investment. In 2014, the solar industry was responsible for 1 in every 78 new jobs, while the industry poured a combined $873 million of capital investment into our neighboring states of Maryland and North Carolina. The solar industry represents a pillar for these state's economies, while Virginia's 2014 solar investment experience was less than $15 million. Understanding the CPP as an opportunity to spur economic growth can result in a projected 14,000 solar jobs in the Commonwealth – according to Gov. McAuliffe – and drive valuable capital investment into Virginia.
Renewable energy investments will also attract new businesses to Virginia, by providing innovative avenues to install and use solar energy. The recent announcement by Amazon regarding an 80 Megawatt solar project in Accomack County Virginia is an example of such. Other companies such as UPS, GM and Nestle are corporate leaders in renewable energy, and are just a sample of the hundreds of businesses supporting the CPP. By choosing to complying with the CPP, Virginia is saying yes to business and opening the doors for new companies to relocate to Virginia.
Most importantly, compliance with the Clean Power Plan is investing in our Commonwealth's future. The Hampton Roads region represents the second most vulnerable region – behind New Orleans – to sea level rise. The economic impact of which may range between $12 and $87 billion, according to 2013 studies by the Hampton Roads Planning District Commission. Virginia cannot afford to ignore our local economies in the face of rising sea levels and extreme weather events.
Virginia's CPP target is achievable with investments in renewable energy and energy efficiency. These investments will protect our current economic pillars while embracing clean energy and supporting the development of Virginia's new dynamic economy. We look forward to Virginia taking the lead in clean energy to strengthen and protect our economy.