It's easy to understand why the nation's K-12 school transportation managers, principals, superintendents and even school bus drivers are eager to convert their diesel bus fleets to 100% electric. Fortunately, falling costs for equipment and new financing have made buses more affordable.
Clean Air for Kids, Drivers and More
First and foremost, it's about health. The health of students and bus drivers who spend the most time breathing the air inside school buses. And also the health of parents, teachers, and school staff who wait near a bus while it's idling during loading and unloading. Even members of the community who must wait behind diesel buses in traffic are affected.
Of course, noisy and stinky diesel buses pollute the air that everyone breathes outside. But they also pollute the air inside. The air inside a diesel school bus while the engine is running can be 5-10 times more polluted than the air outside the bus. This can lead to impaired brain development, lower test scores, respiratory disease, asthma attacks and cancer, according to the American Lung Association which concludes that "diesel pollution from school buses is hurting our kids. Zero-emission electric buses will let them breathe easier."
Practical and Economical to Run
Electric school buses offer a variety of other benefits that improve service, save money and even help recruit and retain bus drivers:
Safe. Electric school buses are built and tested by the same standards as any other bus on the road. Battery packs on electric buses are well insulated and designed to safely withstand major impacts.
Full range, quick charge. Today's electric buses can go more than 100 miles on a full charge, enough to cover the vast majority of routes in urban, suburban and rural areas. And EV buses can be fully charged in 3-4 hours in between morning and afternoon runs.
Smooth, quiet ride with plenty of pickup. Bus drivers love EV buses because they're more fun to drive. They're so quiet that the driver can communicate easily with the kids. As a bonus, a quieter bus ride leads to calmer, better behaved riders. In today's tight labor market, transportation managers know that electric buses will help them hire and retain the best bus drivers.
Cheaper to fuel and maintain. The electricity to run EV buses is much cheaper per mile than diesel fuel required by traditional buses and energy efficient in features in electric buses like regenerative breaking make the most of the power they use. The electric motor that runs an EV bus has 99% fewer moving parts than an internal-combustion engine. That makes an electric bus up to 50% cheaper to maintain.
Backup power and selling power when off duty. With bi-directional charging, bus batteries can offer backup power to school buildings when the power goes out. And during summer vacation when buses are off duty, charging bus batteries when power is cheap at night and then selling power back into the grid during the day when power is more expensive (through vehicle-to-grid or V2G technology) can offer schools an additional revenue source.
Overcoming the Cost to Get Started
Word has gotten around that electric buses are the drive of the future. But school budgets aren't set up to cover the costs to buy electric buses, up to three times the price of a traditional diesel bus. Not to mention additional expenses to install vehicle charging stations.
Grants from federal and state governments, electric utilities and other sources have allowed schools to get a small number of initial buses just to try them out. But even with more government funding for electric school buses coming along under new programs like the Infrastructure Investment and Jobs Act, grants will never be big enough to allow schools to convert 100% of their bus fleets to electric.
That's where new ways to finance electric buses come in. For more than a decade, Secure Solar Futures has been offering schools solar energy on campus without the high initial cost to purchase their own equipment. We've done it through power purchase agreements and service agreements. Now, we are offering schools the ability to add EV buses with solar power under the same financing, with no upfront cost to schools.
Clean Buses + Clean Power
Replacing dirty diesel buses with clean electric ones is a great start. But unless those buses are run on clean energy, then schools aren't taking advantage of the full potential of their new electric buses.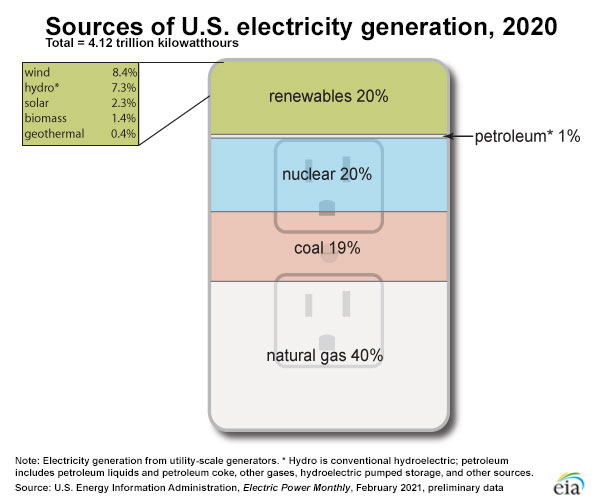 Solar and wind energy have been growing fast, and in the future, most of the power from your electric utility may come from renewable sources. But these days, the power grid still relies heavily on fossil fuels. Running electric buses off of power from the local utility means using a lot of dirty energy — 80% or more. Today and for years to come, the best way to make sure that EV buses plug into clean energy is to install solar power right on campus.
Secure Solar Futures is helping schools make their transportation system 100% clean by offering EV school buses as part of a package with solar panels and electric vehicle chargers.
If your school is looking for affordable ways to get more EV buses sooner rather than later, and if you want those buses to operate at their full potential on clean energy, then contact us now.