Aug 06, 2018
Secure Futures Named a 2018 Best for the World Honoree

The B Lab has named Secure Futures to its list of Best for the World 2018 Honorees of companies across the globe committed to helping people and helping the Earth.
For nearly ten years, the people at Secure Futures have been pleased to play our part in solving some of the world's biggest problems by helping to spread clean solar energy around Virginia and beyond.
But we wanted to do more to demonstrate our commitment to doing good. So, in 2017, we went through a rigorous process to earn the designation as a Certified B Corp.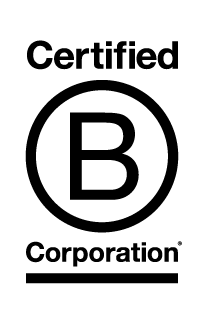 B Corps are a new type of company that uses the power of business to solve social and environmental problems. B Corp certification is to business what Fair Trade certification is to coffee or USDA Organic certification is to milk.
Secure Futures was certified by the non-profit B Lab to meet rigorous standards of social and environmental performance, accountability, and transparency. We've evaluated how our practices impact our employees, our community, the environment, and our customers.
Now, a year after earning our B Corp certification, we're happy that the B Lab has awarded us special recognition as one of their 2018 Best for the World Honorees.
"The full B Impact Assessment evaluates a company's environmental performance, employee relationships, diversity, involvement in the local community, the impact a company's product or service has on those it serves, and more," explains the B Lab's web page on criteria for the honor.
On the 2018 Best for the World List, Secure Futures joins companies around the world and across industries. Honorees include such well known brands as Change.org, Dr. Bronner's, Green Mountain Power, New Leaf Paper, Numi Organic Tea, Patagonia and Seventh Generation.
B Lab recognized Secure Futures specifically for its achievements in helping to protect the environment:
The Environment portion of the B Impact Assessment evaluates a company's environmental performance through its facilities, materials, emissions, and resource and energy use. Companies answer questions about their transportation/distribution channels and the environmental impact of their supply chain. The assessment also measures whether a company's products or services are designed to solve an environmental issue, including products that aid in the provision of renewable energy, conserve resources, reduce waste, promote land/wildlife conservation, prevent toxic/hazardous substance or pollution, or educate, measure or consult to solve environmental problems.
Secure Futures joins other companies across the globe in the fields of clean energy, food, consumer products and other businesses honored for their leadership on environmental protection. See the full list of 2018 Best for the World Environmental Honorees.
Several other solar companies in the United States were also honored for their leadership on the environment in the 2018 awards. But Secure Futures is the only solar developer listed that is focused exclusively on commercial-scale solar installations.
View Secure Futures' B Impact Report to get more details to see the high scores that B Lab used to select our company for this honor.
We are grateful to B Lab for their kind recognition of our work as we are grateful to our customers, employees and friends across Virginia and around the country who have encouraged us to spread solar power over the years.
This award will strengthen our resolve to help make 2018 the year that more schools, hospitals and businesses of all kinds start making their own clean solar power.
— Erik Curren, Secure Futures Solar
Make 2018 Your Year to Go Solar
Find out what it would take for your college, school, hospital or business to get solar on-site with no upfront capital investment and money savings every month.