May 18, 2023
New Website Highlights Customer Stories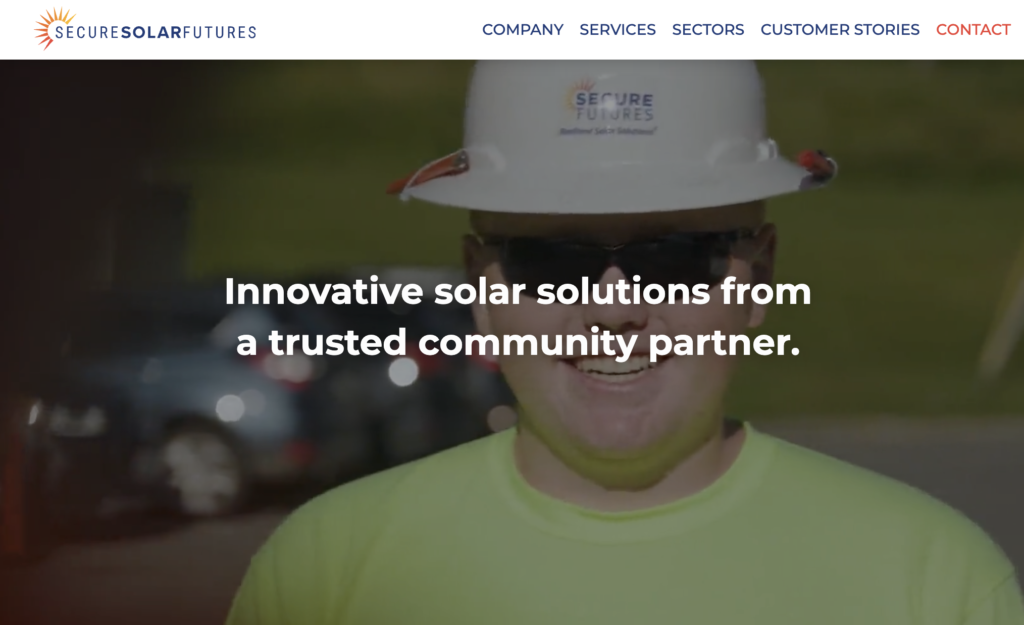 Why did the second largest school division in Virginia decide to go solar? How did two school systems in the coalfield region of Southwest Virginia find a new way to prepare their students for careers in clean energy? How did another school division manage to perform long-needed roof repairs without tapping their capital budget by going solar?
These are all questions that are answered on the homepage of Secure Solar Futures's new website.
Our Inspiration
In 2022, our company changed its name from Secure Futures to Secure Solar Futures. We wanted to put our mission front and center: To help our customers create a secure future for themselves and their communities with clean solar energy.
During this shift, we took a deep dive into the rebranding process and decided a redesigned website was crucial to reach new audiences in relevant ways. So, while we still offer background on our company, we've put a stronger focus on our customers.
Updated Features
Throughout the site, content has been developed to create a welcoming and inviting tone for our current and potential customers as well as our other important audiences, whether allies in the environmental movement, elected officials, members of the news media or citizens who support solar power on schools, colleges, hospitals and businesses.
We've developed new case studies of our customers and put them in a Customer Stories library that allows visitors to use filters to find stories relevant to their interests by industry. With many of the stories, visitors can read about the project and view images of completed solar arrays — and the people who are enjoying the benefits of clean energy right on site.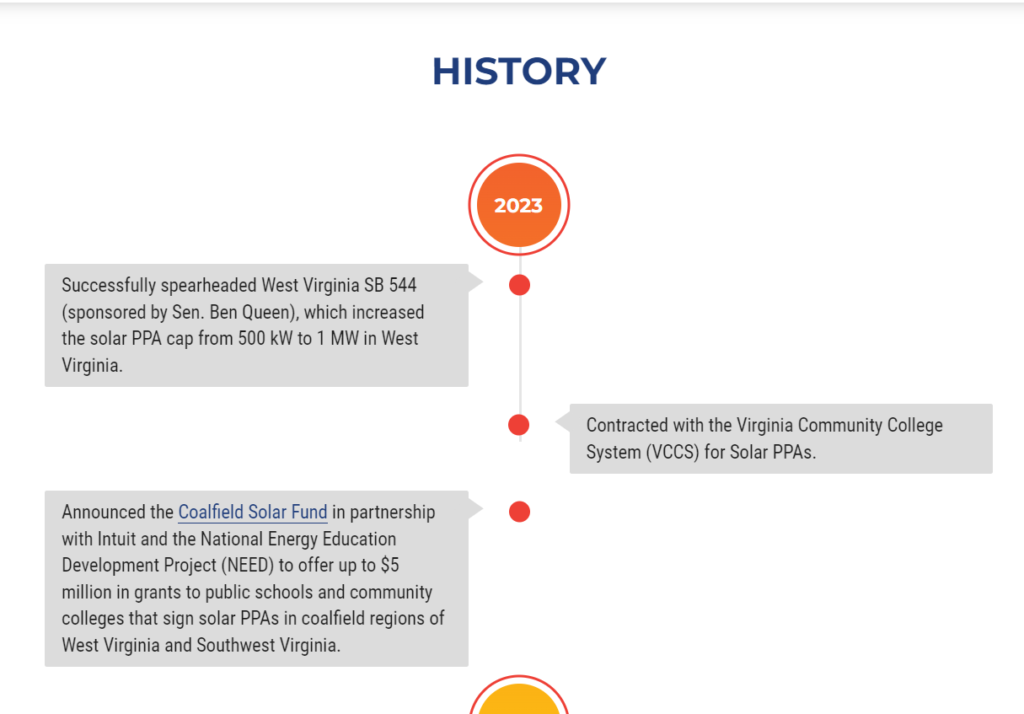 To make solar power at commercial scale available in the areas we serve, our company has worked with allies in the industry, the environmental movement and beyond to remove barriers to solar access in state and local laws and regulations. On our About page, we included a comprehensive timeline that speaks to our advocacy efforts, key project milestones, and more.
Coming Soon
Education is a large part of what we do as a company. We will be adding additional resources for visitors to learn more about how solar power works, how it can generate money savings, and how it can add value to your school, college, hospital, or business. Solar power offers many benefits and we are happy to provide the information you need to take advantage of them.
Explore
We encourage you to explore our new, revamped website. Take a look around, read some stories, and get inspired!