Oct 17, 2022
Solar in the Classroom and the Coalfield: CEO Ryan McAllister Talks to PBS
---
Throwing shade can be a good thing for high school students. Especially when those students come from Virginia high schools that participated in Secure Futures's innovative curriculum for citizen science.
Called Throwing Solar Shade®, the hands-on curriculum jointly run by Secure Futures and the Science Museum of Virginia in Richmond, is now in its second year. And it was also recently the subject of an extended discussion with Secure Futures CEO Ryan McAllister on PBS.
"The students from these schools which are building solar projects design and initiate research projects incorporating the solar on their schools," McAllister recently told Angie Miles, host of Virginia Public Media TV news program Focal Point.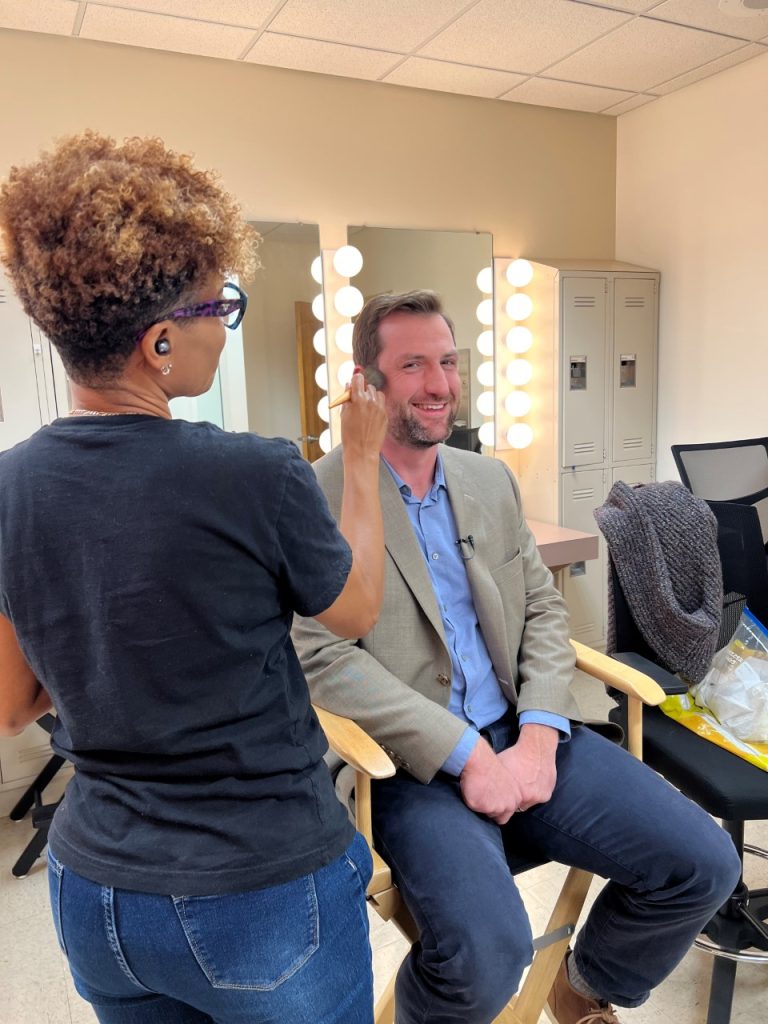 Miles found the name of the program entertaining. "And they get to 'throw shade,' OK. Interesting name choice," Miles replied.
She then asked McAllister about our company's other new educational offering, an apprenticeship program to train solar installers based in the coalfield region of Southwest Virginia.
Miles wondered if lot of the people who come as apprentices have a family legacy in coal mining.
Yes, they do, McAllister replied. "I think you see that across Southwest Virginia. Coal has played a huge role in the economies of that region. That they feel a very justifiable sense of pride in their contribution toward building the American middle class. And what we're seeking to do is honor that tradition, that legacy, and that culture while also acknowledging that a transition is underway and that we're going to need folks to participate in that transition."
With our installation partner, Got Electric, Secure Futures has worked with Mountain Empire Community College and the career and technical education departments of Wise and Lee County public schools on apprenticeship opportunities for students. Students in the apprenticeship program were paid $17 per hour on the practical phase of their training, which took place over a couple of months during the summer of 2022.
After the program was done, the graduates were qualified to work as solar installers. But the program was not just about training workers. It was also about providing ongoing jobs.
Got Electric has hired two graduates of the program already. Leveraging funds from the Inflation Reduction Act, Secure Futures wants to provide well-paid opportunities to help more students in the future to find careers in the solar industry. We expect to increase the number of apprentices the next time we offer the program.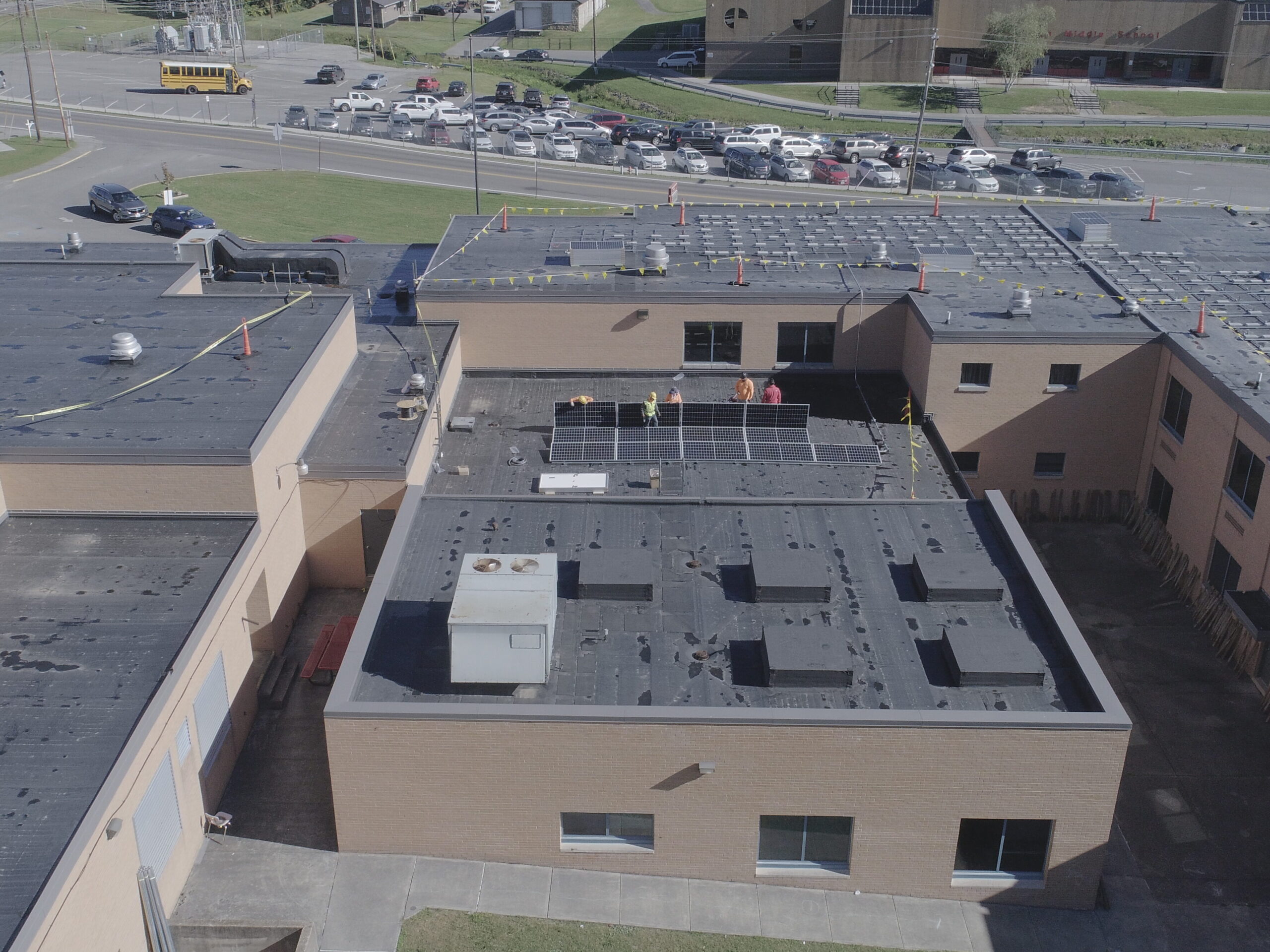 For school divisions in both counties, solar arrays will cut electric bills by 10%-20%, saving Wise County Schools $7.5 million and saving Lee County Schools $3 million over the terms of their agreements with Secure Futures.
"You're not the enemy of the coal industry," Miles commented. "You are just taking steps in what is the next direction for the country."
"Yes, exactly," McAllister said. "We're in these communities and we sense the pride that they have in their historic contributions to America as an energy community. What we really want to do is honor that history and tradition and culture while also providing a pathway to transition to the next generation new energy economy."
Click here to watch the whole interview (starting at the beginning of the show and ending at 6:52).