In rural communities, when a farmer needed to build a new barn or other building, neighbors would come by to pitch in. With enough hands and good preparation, large farm buildings could be constructed in a single day through a barn raising or raising bee. Common across America in the 18th and 19th centuries, Amish and Mennonite farmers still regularly put up buildings in this cooperative way.
In the world of clean energy, a solar barn raising is a fun and innovative way to make solar power more accessible for community organizations and to build support among the group's stakeholders.
Under the supervision of experienced solar professionals, members of the community are invited to help install solar panels on the roof of a non-profit organization. With many hands making light work, a solar array can be installed in a single day.
So far, Secure Solar Futures has financed and helped customers hold successful solar barn raisings at four locations:
Daniels Run Peace Church in Fairfax, Virginia
Mennonite Central Committee office in Akron, Pennsylvania
Eastern Mennonite University in Harrisonburg, Virginia
Gift and Thrift resale store in Harrisonburg, Virginia
Eastern Mennonite School in Harrisonburg, Virginia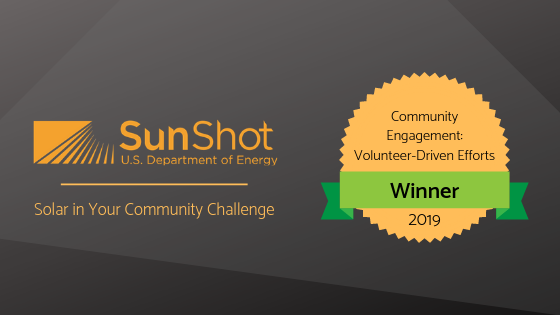 Solar barn-raising is about making solar more affordable for non-profits that are serving a social mission. But it's also about community engagement and building local skills for young people and people from disenfranchised communities.
A solar barn raising is a powerful tool to help make sure that nobody is left behind in the clean energy revolution.
We look forward to helping more worthy community organizations go solar with barn raisings in the future.