Jun 17, 2022
We're Offering $50K Grants for Schools to Get Electric Buses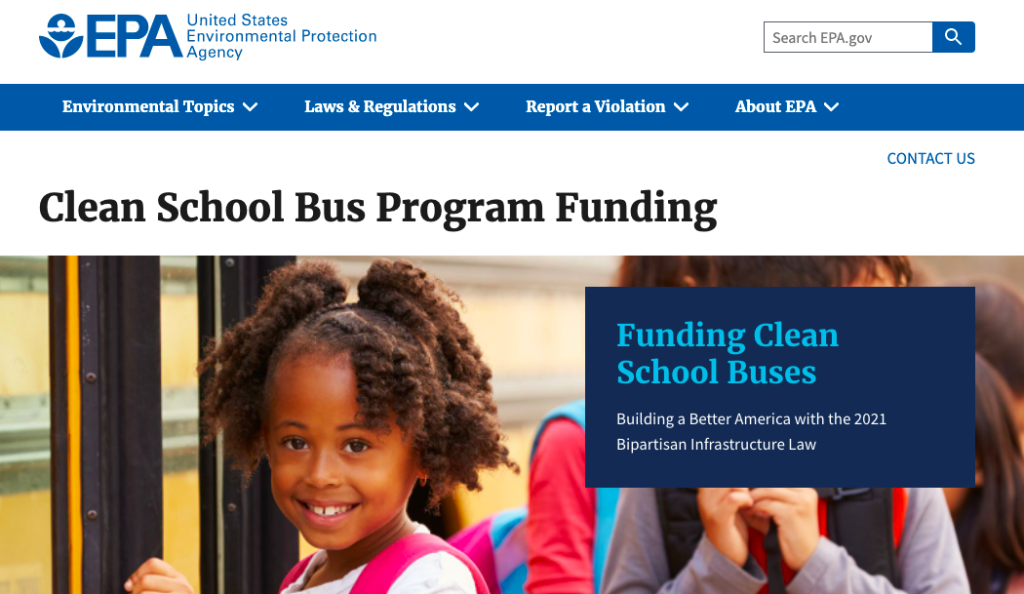 For K-12 Schools that Win Funding through the EPA Clean School Bus Program, Secure Futures Solar Can Provide Up to $50,000 to Cover the Total Cost of Equipment
In the clean energy world, all the buzz today is about electric vehicles — especially EV cars like Tesla, but also EV everything else, from 18-wheeler trucks to 2-wheeler motorcycles and motorized bicycles.
Our customers in K-12 schools have also caught EV fever, and for them it's all about electric school buses, vans and even fleet cars.
That's good news for kids and drivers, since an ESB is cleaner and quieter than the traditional diesel bus. Breathing cleaner air leads to healthier kids. Riding in a quiet bus makes the kids less stressed and better behaved, which increases their safety in a moving bus. A quieter and cleaner bus is also good for drivers.
Speaking of drivers, before they try an electric bus, they usually have questions about range, handling and of course, safety. But once a driver has gotten behind the wheel of an ESB, she's likely to become an instant convert to electric transportation. Drivers find that electric is better than diesel in every way. ESBs are also fun to drive. The appeal of ESBs could help schools recruit and retain drivers in today's tight job market.
As much as schools have wanted to go electric, in the past, cost has been a barrier. An ESB can cost three or four times more than a diesel bus.
Fortunately, federal funding has stepped in to help in the form of $5 billion over the next five years through the Clean School Bus Program run by the EPA.
Applications for the first round of funding are now open and are due on August 19, 2022. Funding awards are generous, and for so-called Priority schools (low-income and rural) funding may cover the entire cost of an ESB and charging station. Other schools can get funding to cover 60% or more of the cost of an ESB plus a charger.
While that's a good start, for many schools, unless the whole cost is covered, it's still not enough. That's where Secure Futures Solar has stepped in to help.
We're offering up to $50,000 in grants per school district for those that apply for and win EPA funding. Our grants can cover the gap between what schools get from the Clean School Bus Program and the total cost of up to five electric buses plus charging stations.
Through our new ESB + V2B Pilot Program, we'll help schools get the most value out of their new electric bus by connecting it to their buildings. Banking power when it's cheap in the batteries of their ESB can cut a school's power bill, especially in the summer when AC costs are high and buses aren't needed to transport students.
Coming in at just a single page, the EPA application was designed to be easy for school's to complete. For qualifying schools, our company is also willing to help schools get their application in before the deadline in August.
Our funding is limited to $200,000 total for this program and we will award grants on a first-come basis. So if you think your school might qualify, learn more about our grants at our ESB + V2B Pilot Program today.