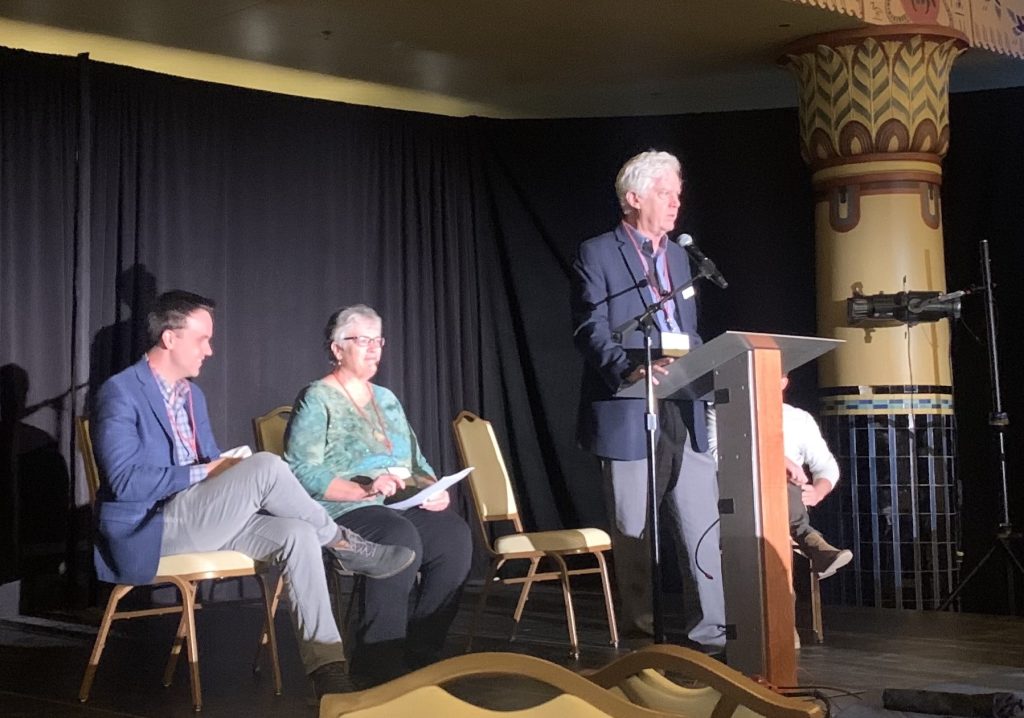 In April, Secure Futures President Tony Smith hosted a panel at the 2022 Virginia Solar Summit held in Richmond on our company's educational program for high school students, Throwing Solar Shade®.
Yes, Solar Companies Offer Both Solar Panels and Solar Education
In addition to their core business of installing solar power systems on campus, many solar developers that serve K-12 schools also offer standards-compliant classroom curricula for all grades; posters, handouts and workbooks; and boxed kits with equipment for experiments in solar power. If teacher training is included, such materials can be useful to help integrate a school's solar panels into its classroom lessons.
Secure Futures was one of the first solar developers to offer classroom materials to our solar power customers at K-12 schools. Other solar companies followed our example, and the approach became standard across the industry. It was a good start.
After a few years of working with schools on solar education, we realized that there was a need for an approach that was customized to the needs of a school and offered more opportunities for active learning, especially by high school students.
So we talked to some of the leading experts in the country on science and energy education to get their ideas. With their help, we developed a unique curriculum that went beyond standard classroom materials into a chance for students to participate in original research.
In 2019, the Throwing Solar Shade program ran as a pilot at two school divisions in Virginia, Richmond City and Augusta County. Along with enlisting students as citizen-scientists in ongoing research at the Science Museum of Virginia on the heat-island effect, the program gave participants the chance to work with other students in a different type of geographical area, building understanding, trust and goodwill across the urban-rural divide.
Put on hold during the pandemic, the program is now scheduled to return at a larger number of schools starting in fall of 2022.
A Teacher, a Scientist and a Professor Walk into a Classroom…
On the panel at the Solar Summit, a teacher, a climate scientist and a university professor of education also discussed next steps for the program, including preliminary plans to take the program statewide in coming years.
Cindy Schroer participated in the Throwing Solar Shade program rollout in 2019 as a teacher at Augusta County Schools. Since then, she has retired from teaching and is now working with Secure Futures to coordinate the Fall 2022 session of the program.
Climatologist Dr. Jeremy Hoffman serves as the Chief Scientist at the Science Museum of Virginia. Jeremy helped design the curriculum, which builds on the research he's conducted to track real-time disparities in surface temperatures of different neighborhoods in the city of Richmond.
Dr. David Naff of Virginia Commonwealth University in Richmond is the associate director of the Metropolitan Educational Research Consortium (MERC). After the initial session was completed, David designed surveys and conducted focus groups to measure how well the pilot program promoted STEM goals as well as the 5 Cs of critical thinking, collaboration, communication, creativity and innovation, and citizenship.
Those surveys revealed that students who participated in the 2019 pilot program experienced significant growth in each of the 5 Cs, with the most progress shown by students at Open High School in Richmond. Students also reported growth in STEM skills of science, technology, engineering and math and expressed the highest interest in STEM careers.
To conclude his portion of the panel David shared several testimonials from school administrators involved in the pilot including superintendents of schools in both Richmond and Augusta County, as well as a teacher who participated in the program's rollout:
Thanks to you, your staff, and the many partners for including Fort Defiance and Riverheads High Schools in this opportunity. I have seen several of the presentations and am amazed at the work our teachers and students completed and the outcomes of their projects.

Tina Kiracofe, Assistant Superintendent for Instruction and Technology, Augusta County Public Schools
Extending the Program to More Schools
With such positive outcomes from the Throwing Solar Shade program pilot, Secure Futures, the Science Museum of Virginia, the National Energy Education Development Project (NEED), and VCU MERC are offering the program to school divisions that have received solar power systems from Secure Futures again this fall. Panelists also discussed what it would take to offer the program statewide within the next few years.
Outreach was identified as one of the biggest potential hurdles. Schools currently face so many challenges. Convincing them to take on another project can be difficult, even if it's an impactful program offered without any additional expense.
Virtual learning tools used during the pandemic could make it easier for busy schools to adopt the program. Teachers' and students' increased comfort with video conferencing and file sharing technology could increase the viability of expanding across Virginia.
Statewide participation could have several benefits. For instance, it would allow students more opportunity to connect across school divisions, which was one of the areas for improvement in the pilot identified by the VCU MERC study. Our panelists also discussed how the Throwing Solar Shade program could empower students to be solar ambassadors at their schools.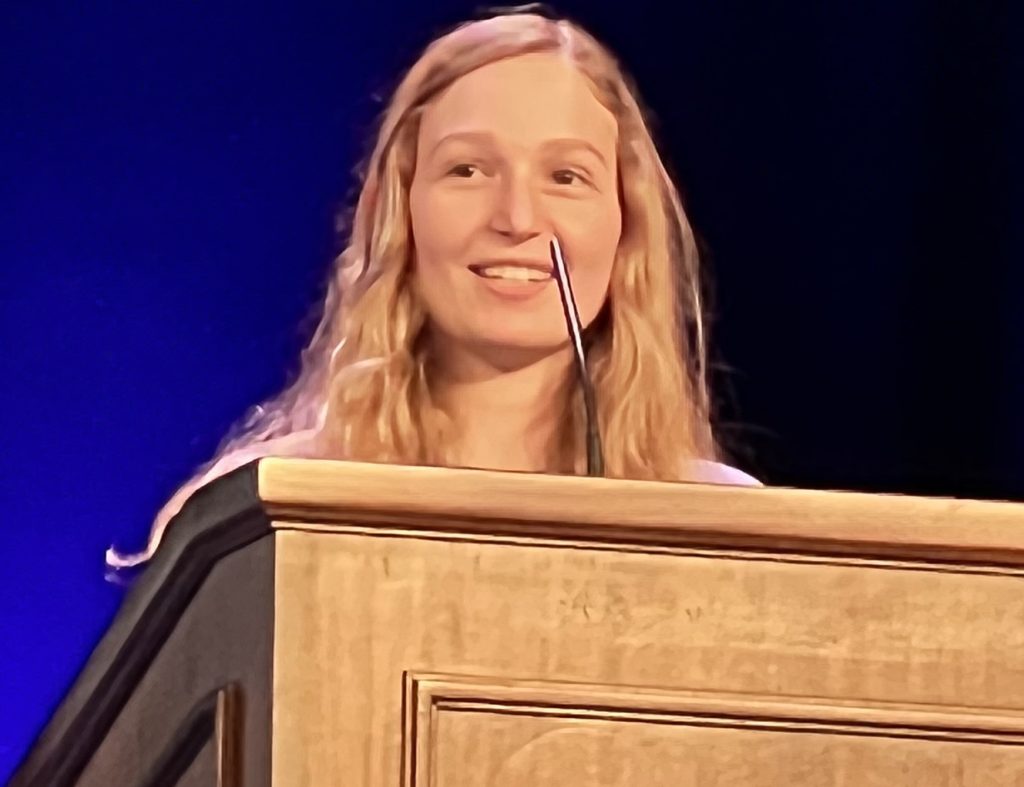 The pilot program has already been successful in creating student solar ambassadors. One of the program's graduates presented at a separate panel at the Virginia Solar Summit. Caroline Miller participated in the Throwing Solar Shade pilot in 2019, and now interns with Secure Futures while studying at Northern Virginia Community College.
Caroline shared with an audience at the Virginia Solar Summit how her participation in the TSS program, the support of her teacher, Cindy Schroer, and mentorship from Secure Futures has convinced her to pursue a career in environmental science. She also discussed how Throwing Solar Shade empowered her to discuss the benefits of clean energy with peers and community members using sound science and data.